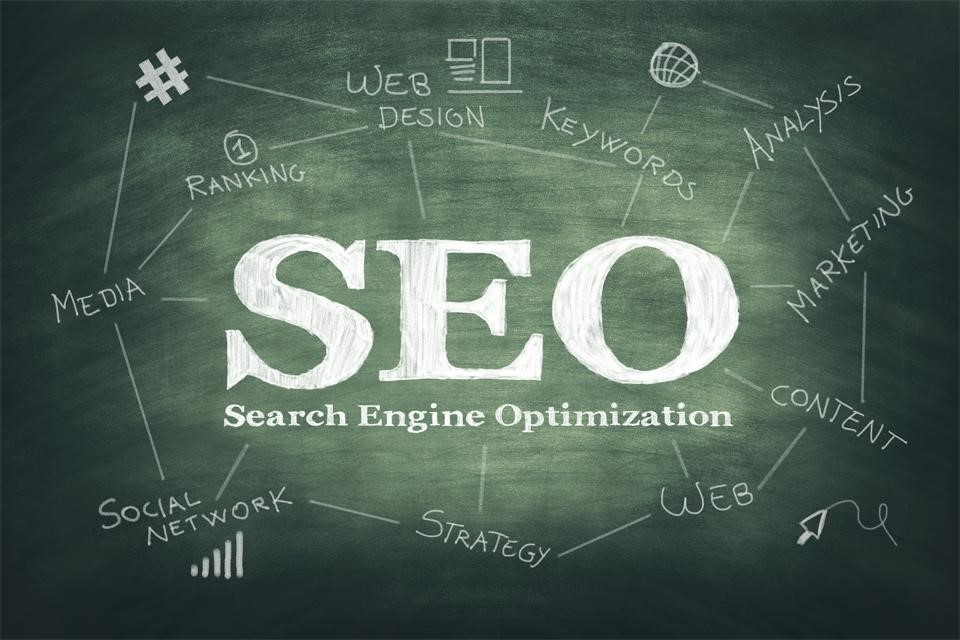 Link building is still one of the most effective SEO strategies a site can use to gain traffic. It might take time and plenty of hard work, but once there are enough links out there to drive incoming traffic, the potential benefits are usually massive.
Part of the process of link building is knowing what software tools to use. The technology keeps on changing and with Google still holding on to its secret search algorithms, SEO experts have to keep up with the changing tech landscape, while at the same time acting on hints from Google detailing the process that the company uses to rank sites.
In other words, it is not easy, and to provide some assistance on the matter, we have compiled a list of the best link building tools and software in 2020. Applied in the right way, these tools will go a long way in improving your Google page rank.
1. SEMrush
SEMrush is a multifaceted SEO tool that continues to rise in popularity over other players in the industry. It offers help for SEO, keyword research, social media, PPC, and more. With SEMrush, you can monitor and review tons of data such as competitor traffic and the most prominent keywords used in your area of interest. The following are the key features of the app:
Understand the keywords used by your competition
Find faults in your website by running a comprehensive audit
Understand the behavior of your customers and what drives your internet traffic with traffic analysis.
SEMrush has a free 7-day trial period, otherwise the app can be purchased for $99.95 a month (Pro Version), $199.95 (Guru), and $399.95 (Business). There is also an Enterprise version, and which requires a separate quote from the creators of the app.
2. Yoast SEO
Yoast SEO is the premier link building and SEO plugin on the world's most popular blogging platform, WordPress. Yoast SEO is also one of the most downloaded apps on the internet with millions of sites and business owners relying on its insights to shape their SEO strategy and overall marketing ideas. Here are some of the reasons that makes Yoast SEO stand out in an ever-crowded field:
Whether you are creating backlinks or not, Yoast SEO helps you to optimize for keywords, key phrases, related keywords, and synonyms.
You can check how your page will appear on Google, Facebook, or Twitter
Yoast SEO will tell you which pages on your site need some updating
Yoast will analyze your text and award it a score based on how readable it is. The higher the score the better.
The app makes it easier to link posts and pages within your blog for a more flexible and user-friendly surfing experience.
You can get an extensive view of the keywords that you need to focus on and the SEO scores in the form of a CSV export.
The above features are just a highlight of what Yoast SEO has to offer, but since our focus is on backlinking, let's take a look at some of the things that the Yoast SEO plugin can do for you in this front.
For one, Yoast SEO helps clean bad backlinks that come from shady websites using their partnership with LinkResearchTools. The app allows users to audit their backlinks, and to learn among other things where their competitors get their strong links from.
Thus, it is easy to not only monitor your own backlinks but to also develop a winning SEO strategy. Yoast SEO has free and pro versions, and while the pro version is obviously better, the free version is also handy.
3. Raven SEO Tools
Raven SEO Tools is another of those complete suites for all your SEO needs. It is not only concerned with link building, but will also help research your competitors, identify keywords, and keyword phrases in your specific industry.
When it comes to back linking, Raven SEO Tools will help generate your backlink profile. The profile consists of the number of links that link back to your site, the number of unique domains that link back to your site and a comparison of linking domains versus total links. It will also allow you to assess your competitor's backlinks.
Perhaps what's more impressive about Raven SEO tools is that it also has tools to help identify backlink opportunities as part of assessing a competitor's backlink profile. It will point you to sites that are relevant to your own content, with higher authority and that are accessible for outreach through guest posting and so on. Raven SEO starts at $79 a month, but there is also a free version.
4. Ahrefs
Ahrefs is another popular SEO optimization tool that has made quite a name for itself in the industry. It is an all-in-one suite that covers SEO, keyword exploration, ranking tracker, site exploration and competitor research.
Ahrefs has a backlinking tool that is easy to use. All you have to do is to enter your URL and domain name and you will get an extensive look at your website's backlinks. From here, you can then do a case by case analysis to gauge the quality of the backlinks leading to your site. The tool will also tell you which backlinks are toxic and needs to be removed.
Another interesting feature of Ahrefs is the newly discovered keywords feature. With this feature, you can easily get a list of keywords that have started getting searches. This is an amazing opportunity to discover new trends in the industry and niches within a market.
Ahrefs is a bit pricey at $99 a month for the lowest package, although they do have a 7-day free trial.
5. Woorank
Woorank is an instant SEO checker and SEO audit tool. It features among other things a website checker, site crawl, on-page SEO factors, backlinks counter and profile, competitive analysis, and marketing checklist.
Some of the key features of the app include:
The marketing checklist will provide you with tips on how to optimize your site effectively.
The site audit will reveal your sites weaknesses, internal link opportunities, backlink profile, traffic sources and so on.
View your keyword data as well as your competitor's rankings and historical data.
6. SEO Powersuite
SEO Powersuite is an all in one SEO solution. It covers all the steps of an SEO campaign from link buildings, rankings, SEO research, competitor analysis, on-page links to backlinks. The app's interface is also very intuitive and easy to use even for beginners who have never partaken an SEO campaign.
Some of the SEO Powersuite features that might interest you include:
The rank tracker feature will keep you updated on how well you are performing on Google and other search engines.
The website auditor feature will help optimize your site's content by checking for broken links, internal link structures, headings and text formatting, image SEO, user friendliness, and readability.
AdWords & Analytic Integration
This feature will give you information regarding competitors, search volume, page visits, traffic through keywords and backlinks. This is achieved by way of syncing the SEO Powersuite with Google AdWords and Analytics account.
7. SE Ranking
SE ranking offers all the standard SEO tools. It is used by over 12000 small and medium businesses worldwide. Some of the key features of the app include:
The marketing plan feature allows site owners to create content that is suited to their present needs.
If any changes are made to your site whether by your team or by someone else, this feature will make it known to you via notifications.
The audit feature will run a comprehensive checkup of your keywords, internal and external links.
Compared to other SEO tools, SE Ranking is more affordably priced with the cheapest plan starting at $39. There is also a free version of the app.
8. SEObility
SEObility is an easy to use SEO tool for better site optimization. It will also help you build websites more quickly, easily, and more sustainably. Some of the SEO work that SEObility will do for you includes site audits, rank tracking, website crawls, backlink checker, link building and so on.
Some of the features of the app that might interest you include:
The local results feature will allow you to monitor and evaluate local search results.
With this feature, you will be able to keep a track of daily keyword rankings based on factors such as demographics and search engine results.
SEObility offers extensive competitor analysis, including their backlinks and sources of traffic.
9. SocialAdr
SocialAdr is not your typical link building tool because it has a focus on social media. The tool works in conjunction with other SEO tools to identify keywords after which they provide tons of shares, likes and tweets all leading back to your site.
10. Google Search Console
It is good that we complete this list of the best link building tools and software for 2020 with a completely free tool by the search giant itself. The Google Search Console will allow you to check indexing status of your site, optimize its visibility, and review some of the data provided by Google. The console is easy to set up given that all you need is a Google account.
Some of the features of the tool include:
The search analytics reports provide a comprehensive list of insights into your site's overall performance.
The Fetch feature will show how your site renders on Google.
This is a tool to help monitor the XML sitemaps. It also helps fix any errors that might exist
Google Search Console can also be linked with Google Analytics to generate reports on important site data.
It Is Not All about SEO
While SEO software and apps will greatly improve on your productivity, it is not the only software that you have to be thinking about. Many site managers will tell you that securing your data and keeping your computer in shape with the help of PC repair software tools is just as important.
Sites get hacked all the time, especially if they are performing well and now that you are interested in SEO tools, you never know whether your improvements will attract nefarious actors who might want to steal your data or cripple your computer networks. A PC cleaning software or anti-malware will go a long way in securing your devices against any intrusions.
To add to your SEO skills, you also need to have some PC repair tips and tricks up your sleeve. You never know when you might need them.
Hopefully, this list of the best link building tools and software in 2020 will help with your SEO efforts.
Author Bio:
Mathew Ngatia is a computer scientist who currently works as a content specialist at Softwaretested.com. He writes on topics related to tech, VPN, digital marketing, gaming, SEO and more. Outside of work, Mathew is interested in artificial intelligence and programming in general and is an avid book reader.